Think, create, create more
Our wide range of services and interdisciplinary approach allow us to professionally develop our clients' projects in a consistent and integrally connected way.
Corporate Design
DÉPASZ creates brands that visually come to life. Based on the strategic positioning of your brand or product, a corresponding corporate identity is formed. This includes a logo, brand color palette, and typography. Image direction is also established for a comprehensive media style for print or digital, whether it's photography, graphics, iconography or illustrations.
In any case, we like to do things differently. Our main goal is to create "love at first sight" and confidence in your brand.
Corporate Design, Logo Design, Visual Language, Brand Iconography, Corporate Illustration, Key Visuals, Brand Image Design, Brand Strategy, Brand Positioning, Competitor and Market Analysis
Brand Communication
Good communication is essential. We'll work within your corporate design standards to produce high-quality communication materials, such as flyers, brochures or posters for advertising or brand image campaigns.
Campaigns are methodically and carefully carried out with everything from graphics and images to slogans and copywriting. Behind each campaign's success is our close consultation and collaboration with the client. DÉPASZ is with you every step of the way.
Print Design, Corporate Reports, Magazine Design, Editorial Design, Corporate Literature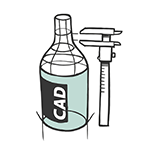 Product & Industrial Design
DÉPASZ's vision is to create products that people want and can identify with. Ideas and product innovation are carried out through CAD implementation, computer-based optimization and visualization with the highest technical standards. Rapid prototyping allows you to see, test and optimize models and prototypes prior to beginning the production process. Progress is a necessity for us and therefore, we strongly believe in innovative materials. Our material experts will provide detailed advice in this field based on their deep knowledge of sustainability and ecological balance regarding product components and properties.
Sketching, Drafting, CAD Modeling, 3D Visualization, Technical Drawing, Model Making, Material Research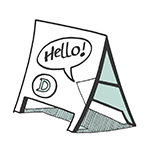 Packaging & POS Design
Whether your brand is already known or new on the market, the main challenge is always about reinvention while staying true to your brand values. Finding this balance, either for the first time or once again, is our motivation. This not only calls for good, intelligent packaging design but also a clear and differentiated presentation for point of sale. DÉPASZ can help your brand stand out from the competition, develop unique selling points, make a visual impact and remain memorable.
Packaging Design, Display Design, POS Design, Trade Fair Design, Exhibition Design, Retail Design
Web Design
The internet has become one of the most important communication platforms for brands. It not only applies to the brand's own website and professional social media presence but also desktop and mobile apps. Well-formatted, clearly and concisely structured information is the basic requirement for communicative success. Our website designs come hand-in-hand with a professional implementation of the brand's identity as well as flawless functionality from the users' point of view and technical aspects.
UX Design, Interface Design, Web Design, Digital Design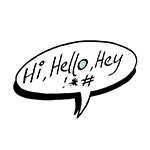 Verbal Brand Identity
To what extent have you thought about the language that represents your brand? Every brand has their own personality and needs their own language. The manner in which your brand speaks to your target audience greatly influences the way they perceive your brand as well as any possible purchasing decisions. Our brand language experts will develop a unique brand voice and writing style guide for a professional implementation of the verbal brand identity in communication materials.
Brand Language, Advertising Claims, Advertising Copy, Storytelling, Corporate Language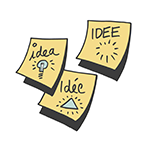 Innovation Workshops
Does your company have a hard time finding innovative solutions? Our creative workshops, inspired from years of experience in idea and innovation generation, will coach you through selected design thinking methods for your specific challenges. Learn to think outside-the-box, change your perspective and methodically reassess, or when necessary, reset your goals.
Develop prototypes for your products in an interdisciplinary team, optimize processes or improve your services. Venture into alternative, unexpected and creative solutions for your business.
Innovation Workshops, Creative Workshops, Design Thinking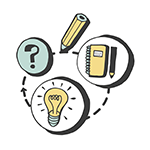 Graphic Recording
Our illustrators and graphic artists will create a visual recording live and on the location of your event. Company workshops, conferences, team exercises or brainstorming sessions can benefit from a graphic recording. Large-scale visualizations, either analog or digital, together with images and text are created as a visual summary of ideas and information and serve as a record of the work accomplished. During the meeting, listeners are engaged visually and the graphic recording can continue to stimulate further discussion and new ideas afterward.
Graphic Recording, Visual Facilitation

A project starts with an idea.
We would love to hear from you. Send us a message using the form below.